1. What is Google Analytics?
Google Analytics is a free service from Google that allows creating detailed statistics about visitors to a website. It is a product used by Internet marketers to compete with webmasters and technicians while the web analytics industry is growing.
2. Why is Google Analytics important?
Google Analytics is important because it can show high-level data, dashboard data for regular users, and more in-depth data in reports. Google Analytics analytics can identify pages with poor performance using techniques such as visualizing the channel, where visitors come from (e.g. social networks, websites, ads, etc.), how long they stay , geolocation and tons of other features. It also offers many advanced features, including custom visitor segmentation.
Above all, Google Analytics e-commerce can track the number of orders on the website, activities taking place on the website based on the goals you set. This report can show transactions, site revenue, completed goals and many other commercial metrics.
Finally, Google Analytics is integrated with AdWords, users can review online campaigns by tracking landing page (goal) quality and conversions. Goals can include sales, lead generation, email signups, viewing a specific page, or downloading a specific file.
3. Instructions for using Google Analytics.
To use the Google Analytics service, you need to have a gmail account or a google account.
Once you have an account, access the admin page by visiting the page: analytics.google.com.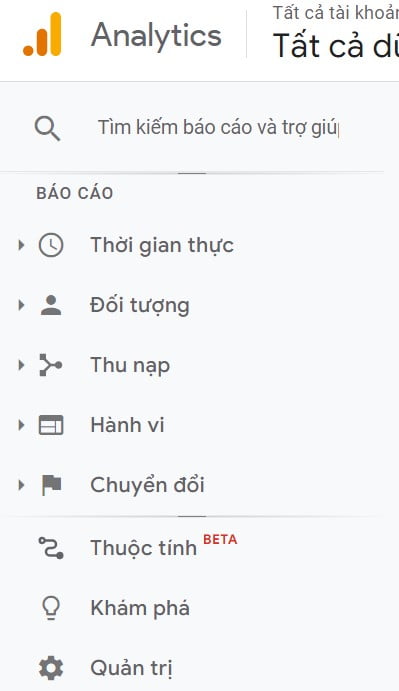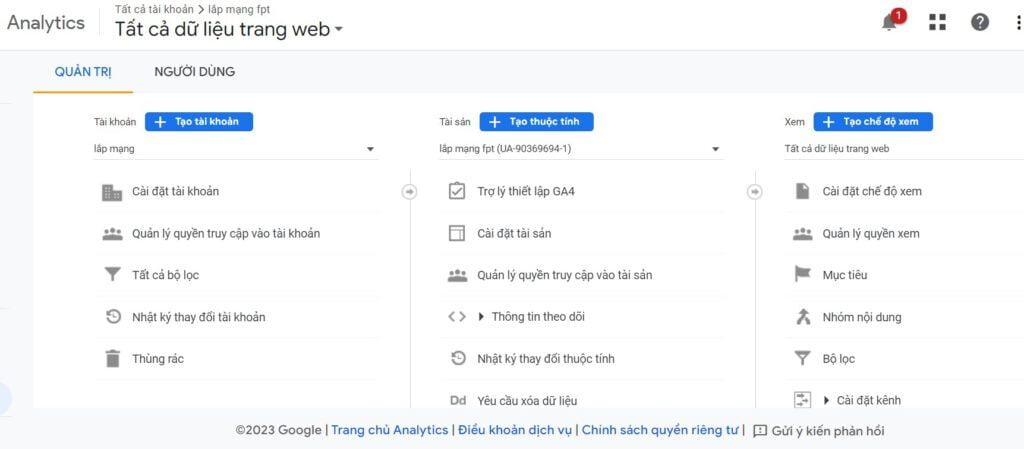 If you don't have an account, you need to create an account first and then create a property.